21st Annual Ohio Pawpaw Festival
Sep 11, Sep 12, Sep 13, 2020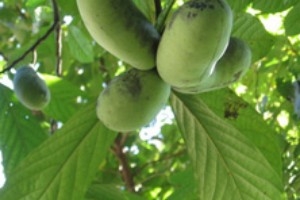 Fri 4pm-midnight. Sat 10am-midnight. Sun 10am-4pm.
The 22nd Annual Ohio Pawpaw Festival. What is a Pawpaw...The pawpaw is North American s largest native tree fruit. the fruit has a wonderful creamy texture and a tropical flavor.
We hope you come to join the crowds of happy folks at scenic Lake Snowden in Albany, Ohio for 3 days of Pawpaw music, food, contests, art, history, education, sustainable living workshops and activities for the kids. Ever heard of the pawpaw fruit... Join pawpaw fanatics from around the country at the peak of the season for a weekend filled with everything pawpaw food, beer, music, art, history, trees, people, and much more. Smell, touch, and taste this wonderful tropical-flavored fruit that has been growing in America for thousands of years and is considered Ohio's first fruit.
Southern Ohio is home to some of the largest and best tasting wild pawpaw patches on the planet. The pawpaw is also super nutritious and historically significant. Come wander the hills and discover why George Washington s favorite dessert was chilled pawpaw.
Admission is $10.00/one-day pass $20.00 /weekend pass children 12 under free.
Cost: $10-$20 per person
Contact
5900 US 50
Albany, Ohio 45710
Phone: 740-698-6060
Interest Tags
Outdoor Activity, Family Oriented, Special Interest, Arts/Music/Film,