Grandma Gatewoods Fall Colors Hike
Oct 12, 2019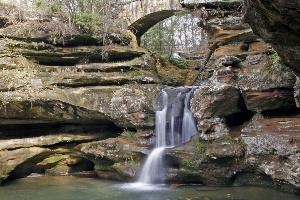 9:00 am
Bring along a cool drink and celebrate the seasons colors.
Meet with the naturalist at the Old Mans Cave Visitor Center for a strenuous hike that spans roughly 6 miles of the Grandma Gatewood trail.
We will be traversing the section that runs from Old Man's Cave to Cedar Falls and back while enjoying the scenic beauty and cultural personality.
This hike does include several hills and steps and is not recommended for the easily winded individual. Approximately 3-4 hours.
Cost: Free
Contact
20160 State Route 664 South
Logan, Ohio 43138
Phone: 740-385-6841
Interest Tags
Outdoor Activity, Family Oriented, Wildlife,
Additional Events
Nearby Activities and Attractions