Tapping Of The Maples
Mar 9, 2020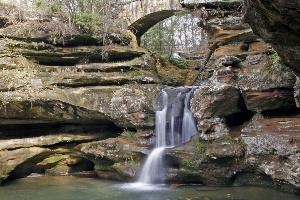 Monday, March 9th & Tuesday, March 10th at 12PM - 4PM.
Location: Naturalist Cabin, behind the Old Mans Cave Visitor Center.
The Tour will start at the Naturalist Cabin a?" visitors can take a guided hike and learn the many different processes of making maple syrup while also getting a taste! There can also be expected to be maple syrup producers from around Ohio selling syrup, candles, and other merchandise.
Hocking Hills State Park is located about 55 miles southeast of downtown Columbus on State Route 664 in Hocking County.
Cost: Free
Contact
20160 State Route 664 South
Logan, Ohio 43138
Phone: 740-685-6841
Interest Tags
Outdoor Activity, Family Oriented, Special Interest, Wildlife,
Additional Dates for this Event
3/10
Nearby Activities and Attractions