James McMurtry at Stuarts with Jonny Burke
Jun 20, 2017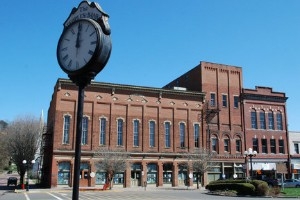 8:00 pm.
James McMurtry is the son of Larry McMurtry (author of Lonesome Dove, and Terms of Endearment).
Too Long in the Wasteland - released in 1989 was produced by John Mellencamp.
In 1996, He received a Grammy nomination for his Long Form Music Video of -Where'd You Hide The Body-.
1997s -It Had To Happen- received the American Indie Award for Best Americana Album.
2004 released -Live in Aught-Three-.
2005 and 2006 -Childish Things- was No.1 for six weeks.
2008 -Just Us Kids- received Americana Music Award nominations.
2009 -Live in Europe- was released.
2015 -Complicated Game- released.
Cost: $15 per person/$25 per couple
Contact
52 Public Square
Nelsonville, Ohio 45764
Phone: 740-753-1924
Interest Tags
Family Oriented, Special Interest, Arts/Music/Film,
Additional Events
Nearby Activities and Attractions