Tapping Of The Maples
Feb 8, 2020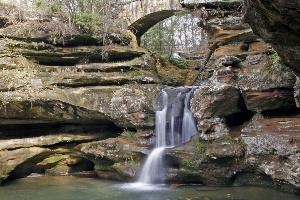 Saturday, Feb 8th & Sunday, Feb 9th at 10am
Location: Naturalist Cabin, behind the Old Mans Cave Visitor Center.
Come join the naturalists prepare for their upcoming annual event, Maple Sugaring in the Hills, and attempt to tap your own tree!
Hocking Hills State Park is located about 55 miles southeast of downtown Columbus on State Route 664 in Hocking County.
Cost: Free
Contact
20160 State Route 664 South
Logan, Ohio 43138
Phone: 740-685-6841
Interest Tags
Outdoor Activity, Family Oriented, Special Interest, Wildlife,
Additional Dates for this Event
3/9, 3/10
Nearby Activities and Attractions