WALK Explore Athens Co: Millfield Mine Disaster
Sep 30, 2017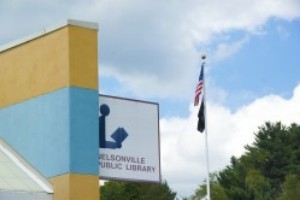 2:00 - 3:30 pm.
Meeting and Event Location - 16099 Main St, Millfield, OH 45761
Participants can park in the post office parking lot in Millfield located right beside the memorial.
Ron Luce, local historian and former director of the Athens County Historical Society, will lead our short stroll through Millfield. There we will focus on the disaster, the company store and the memorial for the lives lost during this tragic event. Our walk will be supplemented by photographs and a video from the day of the event.
We will walk just a short distance from the memorial statue to the old company store.
Register for this event to receive walk and weather updates.
This event is co-sponsored by Rural Action.
Cost: Free Event
Contact
95 West Washington Street
Nelsonville, Ohio 45764-1177
Phone: 740-753-2118
Interest Tags
Outdoor Activity, Family Oriented, Special Interest, Historical,
Nearby Activities and Attractions