Bonnie Prince Billy
Oct 8, 2018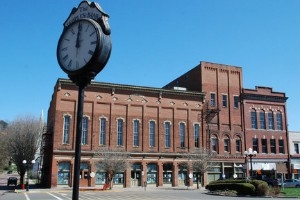 7:30 pm
Box: $38/advance $43/door
Floor: $33/advance $38/door
Balcony: $28/advance $33/door
The Other Years will open the show. The man who acts under the name Will Oldham and sings and composes under the name Bonnie a?oPrincea?? Billy has, over the past quarter-century, made an idiosyncratic journey through, and an indelible mark on, the worlds of indie rock and independent cinema. With his highly individualistic approach to music making and the music industry, one that cherishes intimacy, community, mystery, and spontaneity; his brilliance has captivated fans and made Bonny one of our most influential and beloved songsmiths. Recent projects in 2016 include the collaborative LP with Bitchin Bajas (EPIC JAMMERS AND FORTUNATE LITTLE DITTIES); a split 7a?3 with Oscar Lee Riley Parsons; numerous performances with neo-classical ensemble 8th Blackbird; a collection of recordings, POND SCUM, made over the years under the auspices of John Peela?Ts BBC radio program; and co-writing and performing a?oThe Dragon Songa?? in Disneya?Ts PETEa?TS DRAGON movie. 2017 will find Bonny performing with Bitchin Bajas, Eighth Blackbird, in addition to rare and scattered solo shows.
Woo, boy! Summer is finally here and what a time to be alive, in the midst of a streaming roll out for the ages. See, since April, each week has brought another year from the Palace-Oldham-Bonny universe to streaming life chronologically, allowing worldwide streaming audiences the chance to join the BPB congregation en masse. Ita?Ts a common theme around these Drag City parts a?"ye old a?oPrincea?? giving and giving, happily bestowing upon your feeble, non-physical-buying, formless being. Just next weekend, hea?Ts taking the solo show route for the first time, in, well, a long time! But Bonnya?Ts boundless gifts dona?Tt end there; beginning in the deep dog days of Summer the Prince and his ensemblea?"the Wandering All-Stars & Motor Royaltya?"are headed on the road again. Bonnie will be passing through the Southeast for a pair of public lectures at Duke University (oh, to be a fly on that wall!) as well as a special Bonnie performance before heading off on a proper tour with stops in the Midwest and Northeast. Early October will also see the release of Songs of Love and Horror, the definitive collection of Will Oldhama?Ts lyricsa?"spanning three decades of songwriting with annotations that impart new meaning to his music. Copies of the book will be available at every show, this musical and literary combination is not to be missed. Ita?Ts been years since youa?Tve had the option to see Bonnie a?~Princea?T Billy RAW: live, uncensored and in intimate settings, so hop to it!
THE OTHER YEARS
The Other Years from Louisville, Kentucky are a duet born from a sister friendship, two friendly vines headed up the same tree. Their voices combine in many forms, embarking on a journey of song writing influenced by the old time tradition.
Cost: $28-$43 per person
Contact
52 Public Square
Nelsonville, Ohio 45764
Phone: 740-753-1924
Interest Tags
Special Interest, Arts/Music/Film,
Additional Events
Nearby Activities and Attractions