Fall Roundup Cattle Round Up at Smoke Rise Ranch
Oct 20, Oct 21, Oct 22, 2017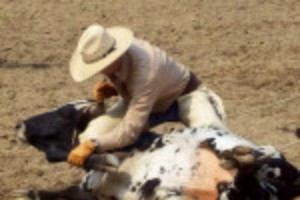 Here at The Ranch we like to give each and every guest the opportunity to see what Ranch life is all about.
Friday - Cattle round-Up, doctoring and Banding. Ranch (Breakaway) Roping to follow
Saturday - Sorting-Cow Working Clinic $45, Open Arena Sorting Competition (Open $15, ProAm $10, Novice $10), Potluck Cowboy Dinner, Campfire, Music and Dancing.
Sunday - Fun Day Ranch Rodeo.
Cost: Assorted Costs
Contact
6751 Hunterdon Rd
Glouster, Ohio 45732
Phone: 740-767-2624
Interest Tags
Outdoor Activity, Family Oriented, Special Interest, Wildlife,
Additional Events
Nearby Activities and Attractions