Ohio Smoked Meat and BBQ Festival
Oct 19, Oct 20, 2018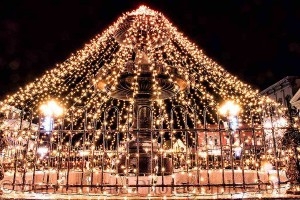 8:00 am, Friday, October 19th to 9:00 pm, Saturday October 20th
The Nelsonville Area Chamber of Commerce is proud to sponsor the 22st Annual Ohio Smoked Meat and Barbecue Festival on the historic Nelsonville Public Square.
The Ohio and Smoked Meat and Barbecue Festival originated in 1996 as the first official state of Ohio championship for smoked meat and BBQ, proclaimed by the governor of Ohio. The competition is sanctioned by the Kansas City Barbecue Society. Professional competitive BBQ teams from around the world will be competing in the following categories; chicken, pulled pork, pork ribs and beef brisket.
Teams will be cooking on both the 19th and the 20th, with judging on the afternoon of the 20th. The teams will be competing for $10,000 in total cash prizes with the Grand Champion bringing home $2500.
Cost: Free Event
Contact
45 East Canal Street
Nelsonville, Ohio 45622
Phone: 740-753-4346
Interest Tags
Outdoor Activity, Family Oriented, Special Interest,
Nearby Activities and Attractions