Trio da Kali
Oct 1, 2017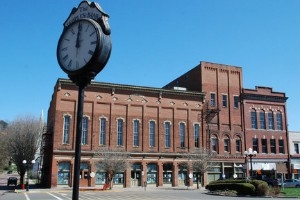 5:30 pm Community Potluck
7:00 pm Show
Ohio University African Studies and Ohio University Performing Arts Series are sponsoring this event.
Trio Da Kali unites three outstanding musicians from the Mande culture of southern Mali who come from a long line of distinguished griots (hereditary musicians). Formed of voice, balafon and bass ngoni, the Trio aim to bring a contemporary twist to ancient and neglected repertoires.
Hawa KassAC Mady DiabatAC, daughter of the legendary griot singer KassAC Mady DiabatAC, is the Trios vocalist. Her rich, expressive voice and her natural vibrato have brought comparisons with Mahalia Jackson, Americas great gospel singer. The Trios musical director is master balafonist Lassana DiabatAC. One of Malis most astonishing musicians, Lassana has recorded and toured with many of West Africas foremost artists including Toumani Diabates Grammy-Award nominated Afrocubism album and Symmetric Orchestra project. The youngest member of the Trio is bass ngoni player Mamadou KouyatAC. Still in his mid-twenties, the eldest son of world-renowned Grammy nominated ngoni player Bassekou KouyatAC brings a contemporary feel to the traditions he has learnt from his father.
Cost: Free Show
Contact
52 Public Square
Nelsonville, Ohio 45764
Phone: 740-753-1924
Interest Tags
Family Oriented, Special Interest, Arts/Music/Film,
Additional Events
Nearby Activities and Attractions