Dave Coulier
Nov 4, 2017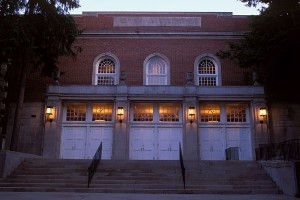 8:00 pm show.
An Evening of Comedy Featuring
Dave Coulier
with special guest Matteo Lane
In Special Partnership with the University Program Council. SPECIAL DADS WEEKEND EVENT
Dave is perhaps best known as -Joey- from the hit ABC television series, Full House, which aired for eight seasons (1987-1995, with 192 episodes produced) and can now be seen on the Nickelodeon and ABC Family network lineups. Additionally, the show is currently in worldwide syndication in over 100 countries. Dave followed this success by hosting his second prime-time hit series, Americas Funniest People, which ran on ABC for four seasons. Dave also hosted ABCs Worlds Funniest Videos and his own series, Out of Control for Nickelodeon. Dave hosted Animal Kidding on the Animal Planet Network. Recently, Dave guest starred on How I Met Your Mother on CBS and was a guest on The Ricki Lake Show.
Dave performed his clean stand-up on The Tonight Show, HBOs Detroit Comedy Jam and HBOs Comic Relief at Radio City Music Hall. Dave continues to sell out shows at colleges, corporate events, casinos, nightclubs and theaters.--
Cost: $20-30 per person
Contact
University Terrace, Building 8
Athens, Ohio 43701
Phone: 740-753-1924
Interest Tags
Arts/Music/Film,
Additional Events
Nearby Activities and Attractions