9th Annual Women of Appalachia Project
Feb 2, 2018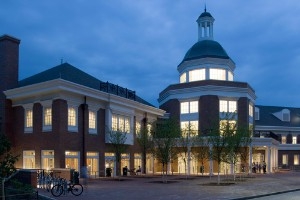 5:00 - 8:00 pm on Feb 2nd for Opening Reception of Fine Art Exhibit. Exhibit runs from Jan 16th to Apr 20th. in the Multicultural Gallery at Baker Center.
Many people have an image of an Appalachian woman, and they look down on her. The Women of Appalachia Project encourages participation from women of diverse backgrounds, ages and experiences to come together, embrace the stereotype, show the whole woman; beyond the superficial factors that people use to judge her. We believe that all women are capable, courageous, creative and inspired. We tell our stories through our art.
Women of Appalachia - their stories and their art. Women residing in, or have at one time resided in, any of the 420 Appalachian counties are eligible to submit
This exhibit has already appeared in Ironton at Ohio University Southern and Parkersburg at the Parkersburg Art Center.
Cost: $5/adults except Wed
Contact
One Park Place
Athens, Ohio 45701
Phone: 740-592-4981
Interest Tags
Family Oriented, Special Interest, Arts/Music/Film,
Additional Dates for this Event
4/21, 4/21
Nearby Activities and Attractions