A Man for All Seasons
Mar 22, Mar 23, Mar 24, 2019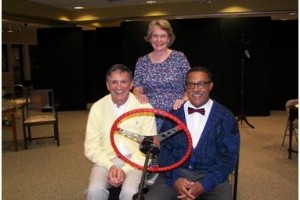 7:00 pm on Fri/Sat
2:00 pm on Sun
A Man for All Seasons
by Robert Bolt.
Directed by Brent Alan Burington, who will also play King Henry VII.
Presented at St Peter's Lutheran Church, Lancaster to benefit the Lutheran social Services Fairfield County Food Pantry.
Sir Thomas More, a scholar and statesman, objects to King Henry VIIIs plan to divorce and remarry in order to father a male heir. More, ever the diplomat, keeps quiet about his feelings in the hopes that Henry will not bother him about the matter. The story is about all that happens after.
Suitable for adults and teenagers.
Cost: Free Event
Contact
219 North Broad Street
Lancaster, Ohio 43130
Phone: 740-243-1579
Interest Tags
Special Interest, Arts/Music/Film,
Nearby Activities and Attractions