Spirit of Roscoe Tour and Lantern Tour
Oct 19, Oct 20, Oct 21, 2017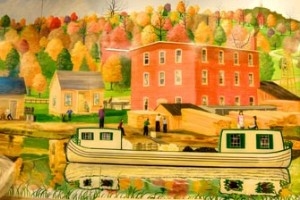 1:00 pm Thursday through Saturday.
7:00 pm Friday and Saturday by Reservation ONLY.
Visit our --spirited--canal town through storytelling of long ago personalities about significant events and curiosities. Hear about Roscoe's firebug, the tragedy at the hotel, and the horrible tale of the blood stained bible. Sense the fear of the cholera epidemic and experience the danger and humor of being a post boy. Join us in this tour... if you DARE...
Cost: $4.95-$13.95 per person
Contact
The Roscoe Village Foundation
Coshocton, Ohio 43812
Phone: 740-622-7644
Interest Tags
Special Interest, Arts/Music/Film, Historical,
Additional Events
Nearby Activities and Attractions