Mountain Stage with Larry Groce
Oct 15, 2017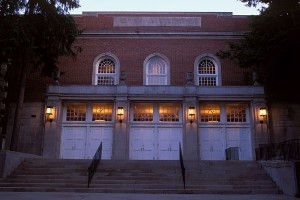 7:00 pm show.
In special partnership with WOUB
Kenny Wayne Shepherd Band
Paula Cole
Additional Artists TBA
--For over 33 years, Mountain Stage has established a long tradition of featuring national and international acts in almost every style of music. The two-hour radio show is produced in West Virginia and distributed by National Public Radio weekly on more than 150 stations across America and around the world via NPR Music and mountainstage.org. The show, which is recorded before a live audience, features performances by seasoned legends and emerging stars in genres ranging from folk, blues and country to indie rock, synth pop, world and alternative music, and beyond. Singer/songwriter Larry Groce serves as the shows host, artistic director and co-producer. Each show showcases five guest artists plus the always exciting finale song to end the program. Since 1983.
Come be part of this Live Radio Experience.--
Cost: $12-20 per person
Contact
University Terrace, Building 8
Athens, Ohio 43701
Phone: 740-753-1924
Interest Tags
Arts/Music/Film,
Additional Events
Nearby Activities and Attractions