Family Overnight at the Farm
May 19, May 20, 2018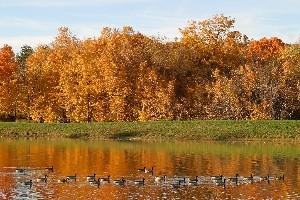 4:30-5:00 pm on May 19th arrival
10:00 am on May 20th campout ends
Join Metro Parks for a fun Family Overnight at Slate Run Living Historical Farm. Bring your own tent and camping supplies and spend the night at the park. Enjoy old-time farm chores, 1880s games and activities: including exploring the farm, campfire cooking 1880 picnic style, night hike, parlor games, and more. Limited to 25 people and families with children 6 and older.
Please read the following important information.
You must bring your own tent and camping gear (sleeping bags, blankets, etc). Your tent should accommodate your whole family (ages 6 and older only).
Metro Parks staff will be present for the entire camp out. We will be based out of the farm grounds area. Remember, it is the 1880s for the night - no shower facility, water is hand pumped, and there is an outhouse restroom. In case of rain, there are some covered areas.
Cookout - 1880s Picnic style. The cookout will be done over an open fire, and each family will participate in cooking. We are providing hotdogs as the main food item, with farm-made biscuits and apple butter. If you have special food requirements please feel free to bring your own hot dogs. Also feel free to bring 1880s picnic foods for your family to add to the cookout. No plastic. Plastic was not invented until 1907, so challenge yourself with a no plastic picnic that includes sandwiches, whole fruits and jarred items.
Slate Run Farm is located at: 8978 Marcy Road Canal Winchester, OH 43110
Cost: Free Event - Reg Req
Contact
1375 State Route 674 N.
Canal Winchester, Ohio 43110
Phone: 614-736-7951
Interest Tags
Outdoor Activity, Family Oriented, Special Interest, Wildlife, Historical,
Additional Events