Bird Nest Identification
Mar 11, 2017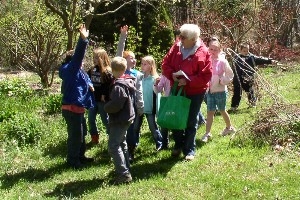 1:00 pm.
Have you ever spotted a nest in the woods or noticed a new nest in the landscape of your yard and wondered what feathered friend constructed it? Join the Hocking Soil and Water Conservation District Staff and Derek Mills for a fun spring event.
Great for the whole family and a perfect time of year to learn as the migration and breeding season come upon us. Reservations not required but appreciated to ensure space.
Cost: Free and Open to Public
Contact
13200 Little Cola Rd.
Rockbridge, Ohio 43149
Phone: 740-385-3016
Interest Tags
Outdoor Activity, Family Oriented, Special Interest, Wildlife,
Nearby Activities and Attractions