Washboard Music Festival
Jun 13, Jun 14, Jun 15, 2019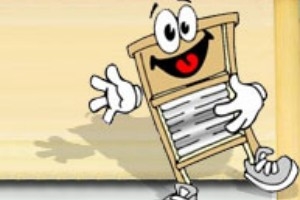 6:00 pm Thursday, 6/14,
12:00 - 10:00 pm Friday 6/15, and Saturday 6/16.
Logan's own unique music and arts festival - the only one of its kind. Celebrate at The Washboard Music Festival in downtown Logan, the heart of the beautiful Hocking Hills. Ohios Most Unique Music Festival takes place on Fathers Day weekend every year. It features events, a childrens park with free rides and tons of foot stompin music.
Cost: Free
Contact
Main & Market Streets
Logan, Ohio 43138
Phone: 740-380-3828
Interest Tags
Outdoor Activity, Family Oriented, Special Interest, Arts/Music/Film,
Nearby Activities and Attractions